Celebrating Missions Month
By Emily Hamsher on October 24th, 2018
In honor of Missions Month, we have put together recent updates from some of the missionaries we support here at Living Hope Church. Check out the testimonies that have come from the field, and be a part of what the Lord is doing throughout the world to bring His redemptive love and shine His light of Truth!
At the beginning of this month we were blessed to host Dr. Brenda Jones and her team from Life Givers International. The three-day conference was filled with incredible insight into the revival of health that the Lord is releasing through His power, and through the wisdom of educating people about health and wholeness. The "LifeGate Project" is the newest initiative of Brenda's ministry and has already blessed the nations of Mozambique and Peru and will soon be headed to Honduras! As she shared with us during the hands-on training portion of the conference, the multi-phase project is purposed to "ensure that all communities have assets with which to improve health by the ongoing restoration of relationship with themselves, one another, the environment, and with God."
Another ministry we support that is also seeking to transform the mission field through the equipping of local peoples is Heart of Fire Ministries Intl. Since moving back to Indiana, Pastor Tony and Gloria have continued their outreach to Haiti. In March of this year they sent two students to school to "gain knowledge and hands on training in sustainable methods that they can take back to their villages and begin transferring that knowledge to benefit other families there. They will be learning how to make good gardens even where there isn't good soil by making their OWN soil, fertilizers and insecticides! God is good! They will leave with tools, trees, seeds, and drip kits. Feeding the hungry and helping the poor is so important to God. The next phase of this project will be to provide business school training and to help start a village business that will sustain and feed the village school These children are so precious, and we know that an education and the Word of God are their only bridge out of poverty."
Alongside the work they do in Haiti, they have also dived into ministering at the local jail. Check out the testimony of what God has been doing through them…
"I was naked and you clothed me, I was sick and you cared for me, I was in prison and you came to visit me. Matthew 25:36 (NLT) One of the greatest joys I have in ministry is to watch my lovely wife, Reverend Gloria Prathaftakis minister to incarcerated women. Those Ladies are at a crossroad in life and need a "word in season", and God is using her to bring them just that! Her session with the ladies this weekend was incredible! There are many testimonies I could share, but one sticks out to me the most. A young lady who had just received the Lord walked into the room and you could tell that she had put up walls all around her. There was a from on her face and she stood stiff with her hands folded as we worshipped God in song Only God knows what brought her to this place in life, but there was a "Divine flow" in that room as the women pulled on the anointing in Gloria. You could literally see Holy Spirit ministering to her and healing her heart as the Word of God came forth. By the end of that two-hour session that young lady not only had a smile on her face, but she was laughing and participating! Only the anointing can lift those kinds of burdens and destroy those kinds of yokes! Amen!! Please continue to pray for us as we share God's precious Word to those who are incarcerated. It's the only Truth that can set the free and transform their lives. And when they are released, they will help bring others into the kingdom also! Thanks! In His love and service, Revs. Tony and Gloria Prathaftakis."
Now let's head over to the other side of the world….to China! We were also blessed to receive a visit from Mike and Deena Van't Hul earlier in August of this year. They are the first family that our church partnered with in full time missions and have been a blessing to us and so many more! Though many changes have been taking place that have affected their foster home and the children in their care, both Mike and Deena remain steadfast in their faithfulness to the people in their community. Here's a note from them:
"Greetings and blessings from all of us at Hidden Treasures Home.
We are once again witnessing how Father takes what the enemy intends for evil and turns it around for our good.
If we only look at what we think we are losing, we will miss what God is giving. We trust that our Good Father has a plan for each and every child. We plan to have regular visits with the children that have left and will try our best to remain in their lives as we are permitted. Please help us pray for their safety, peace and health. Please pray for us. We need more wisdom, love and humility. Please please please pray for favor. When His favor is upon us, who could resist?
We are pouring our hearts out to the children who remain here as they adjust to missing their brothers and sisters. We are taking this opportunity to re-focus on some positive areas and put attention where it needs to be in order to be well positioned to make an impact on many lives."
The abundance of God's blessing is evident upon Loaves and Fishes International in the building projects and growth in new ministries. Apart from the full time foster home, Mike and Deena are also serving the community with the nursing home that is in full operation as well as the medical facility that is ever expanding.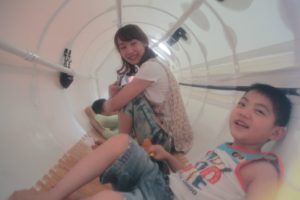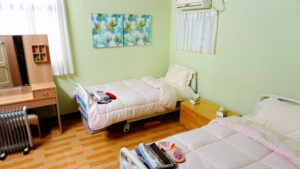 Meghan and Chase Fristoe of ACTS Global Ministries are similarly planted in Asia. They have been serving in the Middle East since August and are daily being used to reveal Jesus to the lost, hurting, and broken.
"We've had tremendous favor so far in getting settled in. Our friends who've lived here for a few years say it usually takes 2-3 weeks to land an apartment, and it took us 2-3 days! Also it is in a great part of town for "e-work" (where we share with others about our Father), and is a good place to study Arabic and engage in conversation with locals. (*I'll take this time to say THANK YOU once again to our partners for making this a reality!) We started Arabic school two weeks ago and after years of saying we will one day learn one of the hardest languages for an English speaker to learn, the day has finally arrived… and we've survived thus far! But are well aware of the challenge that lies before us. Learning Arabic is the only way to accomplish what we came here to do, and for that reason, our main focus this next year will be learning the language and praying.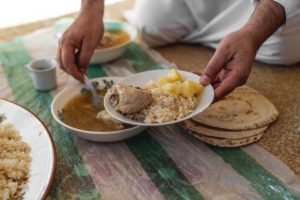 Our favorite way to practice Arabic so far, has been sitting with Syrian refugees, sharing meals, and hearing their stories. We were able to bring them care packages of food and supplies, that would sustain their family of 9 for about the next month; and talked with them about the Bread of Life Who can sustain them for a lifetime. Megan and I have been so humbled by the hospitality in this culture.
Well, life in the Middle East is almost nothing like it is back home. One of the big life adjustments has been the inability to hop in a car and drive somewhere to get things accomplished. People warned us that Americans have a hard time in this region of the world since we are used to a "To-Do List" mentality, but we are learning that if you can get 1 thing done in a day, it has been successful.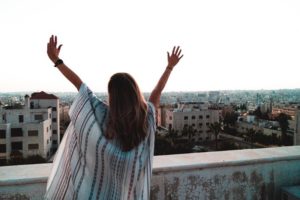 Probably the thing that has touched us most since being here has been visiting a small city north of us that has about 1.5 million Syrian refugees living there. We have gone two times since and have delivered food and basic necessities that will supply families for one month. Over and over again we are humbled by their stories and the trauma they've been through in the war in SY. In these trying times, many of these men and women are opening their hearts to the father. We shared many stories from our Book and there are a few women who we believe genuinely want to know Him, but the cultural pressure is intense and dangerous for them." -Chase Fristoe
Here at Living Hope, we are so blessed to sow into ministries like these and help spread the Good News of Jesus to people all over the world, even if we aren't there in person. Please continue to pray for our missionaries and support the Great Commission by giving monetarily to our Wednesday Missions Collection. Don't forget that each and every day you also have the opportunity to be the love of Jesus in the mission field of your community, your neighborhood, and your home! Be the Light,
Living Hope Church